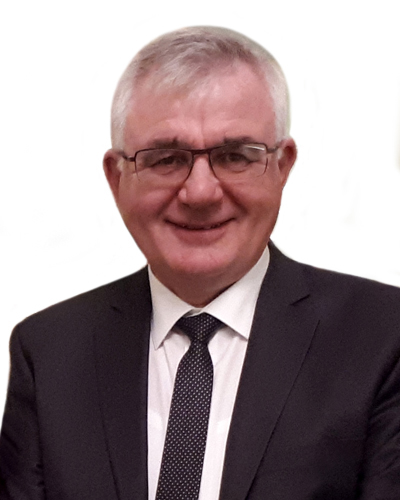 Dear Partners, Colleagues, Clients,
I am pleased and in the same time honored to be the new owner&CEO
of R&S Farma.
R&S Farma was founded as a subsidiary distributor of Rejsi Farma,
and now we are a well-established company with strong pharmaceutical
roots which covers the entire map of the Republic of Albania by suppling
directly to the pharmacies and hospitals.
Considering the complex business environment in Albania, my main role as the new CEO is to monitor and make sure that the values and integrity of R&S Farma are not to be comprised by the expansion program of the company.
The ownership of R&S Farma came to me with only one condition "To be in line with our partners compliance, not matter what" – and I will personally guarantee and make sure that condition is respected in our line of work.
Frankly speaking, I consider myself lucky to have found such a motivated environment on the company and a professional team working closely together and supporting each other in every aspect of life – like a family.
R&S Farma offers to the international pharmaceutical companies coverage of their products in all the cities of Albania, under high professionalism and know-how in line with a code of conduct.
Therefore, as the new CEO I will not be replacing any of the existing staff, however, in order to meet our goals of expansion, new colleagues will be hired who will be welcomed and supported by all of us, including myself.
Currently we are ranked in the top10 pharmaceutical distributors in Albania, and our aim is to be in top5, with in 4 years time.
I wish to sincerely thank the previous owners (Nexhat & Merita Sheqi) for transferring to me such a solid and stable company.
To our existing partners I would like to confirm and re-assure that R&S Farma will continue to conduct its business on the same line as it was founded and the cooperation will constantly grow.
To my team, I am glad to have you and I promise we will have bright future ahead and achieve great success, with the support of our honorable partners.
Yours sincerely,
Sulejman Lani